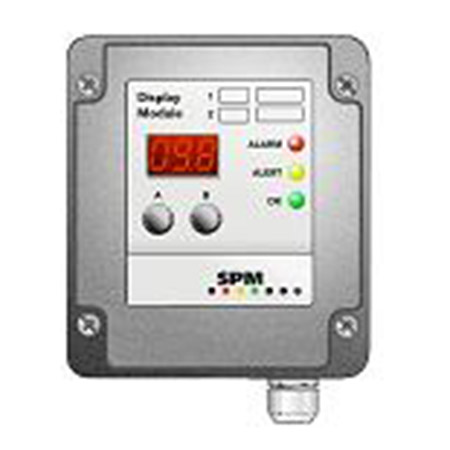 Modular Monitoring System / CMM System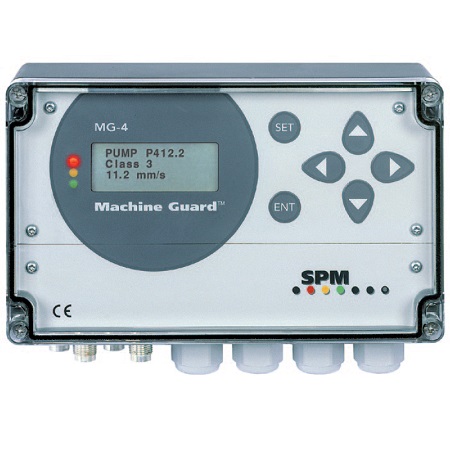 Machine Guard MG4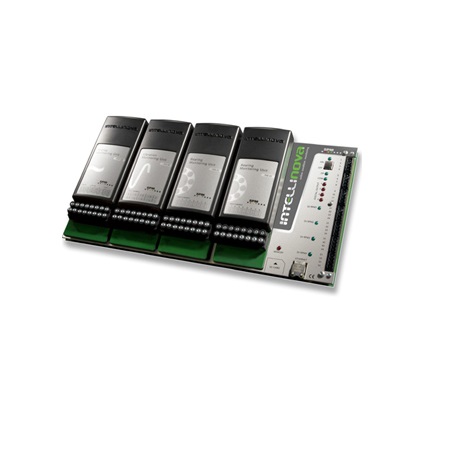 Intellinova Standard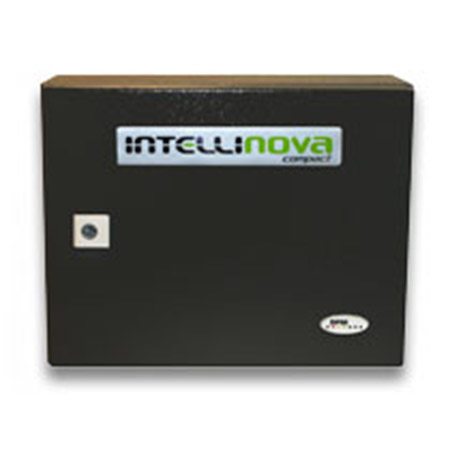 Intellinova Compact
Modular Monitoring System / CMM System

The CMM system is a permanently installed, continuous condition monitoring system, consisting of transducers, converters, and combined display and control modules.

The transducers measure bearing condition (shock pulse method), vibration severity (ISO 10816), and temperature.

The converters, with or without display of measured value, transform the shock pulse and vibration transducer signals into 4 to 20 mA analog signals. The temperature transducer has an output of 4 to 20 mA.

The display modules (DMM) have two input channels for 4 to 20 mA, and two relay outputs (24 V/100 mA).

Machine Guard MG4

Machine Guard MG-4 is a continuous monitoring unit for vibration severity (VIB) and bearing condition (SPM). It provides, for each channel:

• Status display (green - yellow - red light)
• Display of measured value with continuous updates
• Analog output current 4 - 20 mA with programmable resolution
• Relay action at two programmable alarm levels (yellow and red alarm)

Intellinova Standard

An Intellinova is Comprised of an industrial enclosure, a Commander Unit and up to four shock pulse, vibration and/or analog measuring unit, in total 32 channels. As the Commander Units operate independently any number may be installed. Measurement results are transfered via Ethernet to the dianostic software Condmaster®Nova. Intellinova is robustly designed in every aspect, made for harsh environments and long-term use.

Intellinova is a workhorse, appropriate for the vast majority of standard and high demand applications.

Intellinova Compact

Intellinova Compact is a high performance system, well suited for remote monitoring or industrial environments with measuring points in spread-out clusters.

The system is available in three versions, each with a fixed channel configuration for shock pulse and vibration measurement. All versions come with multiple rpm and analog inputs as well as status outputs. Using the IntelliLogic functions, these hardware features can be taken full advantage of. Having the capability to accept process data and evaluate the running condition based on that information and on measurement data, the Intellinova units are well suited for monitoring machinery with complex operating procedures.